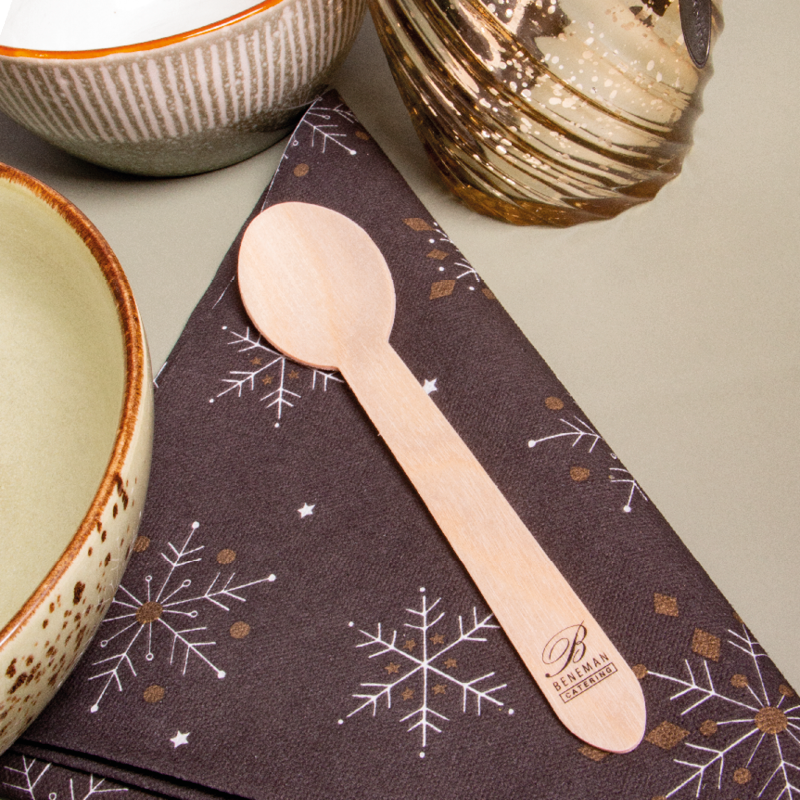 Printed on one side from 1.000 pieces up
NEW ! Printed BIO-disposable cutlery!
The best alternative to plastic cutlery is now our printed disposable Biodegradable cutlery and produced from certified wood making it an environmentally friendly alternative. Harmfull substances are not aded during production.
It is ECO friendly high quality cutlery wit a perfect design.
A wood taste in your mouth when using disposable wooden cutlery? Not at our top quality, it is absoluteky tasteless. Due to the special processing, the surface is 100% smooth, which prevents wood splinters and can therefore be used without problem.
ECO friendly
This wooden cutlery is produced from 100% renewable materials
(renewable forests)

Minimum quantity
100 pieces
Production time
After receiving of your print approval or appontment;
up to 500 pieces 5 working days
Material
Certified birch wood
Performance
Spoons – knifes – forks
Printing
1- or 2 sided
Packing
By order quantity