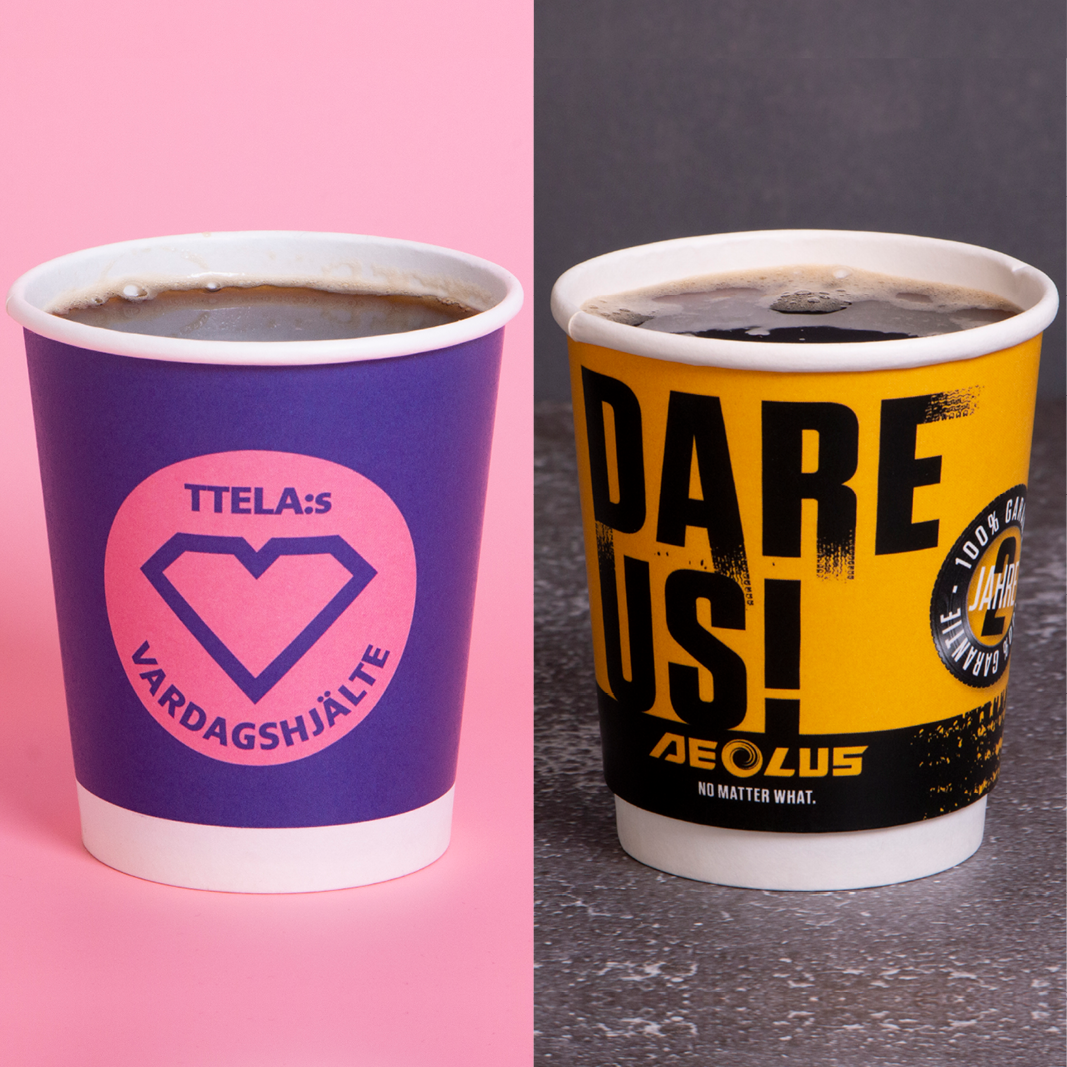 Paper cups 8 Oz
Minimum quantity
100 pieces
Production time
After receiving your print approval or agreement;
• Digital printed 5 working days
• Offset printed 7 working days
Material
Cupforma Natura / Stora Enso 275 g/m² incl.15 g/m² PE coating
High-quality low-migration materials; PE coated cardboard, taste and smell free as well as food certified printing inks
Cup size/content
8 Oz. 220 ml – high 90 mm – top ø 80 mm – bottom ø 58 mm
Available as single- or double wall cups
Printing
• up to 5,000 pieces digitally printed in full colour, with 1 cm white border on the bottom side (end result glossy)
• CMYK offset full colour or black (end result mat) price on request
Packaging
Single wall cups 50 pieces in rolls
Double wall cups 20 pieces in rolls
Temperatures
Optimized cardboard thickness, which is ideal for both hot and cold drinks. Our cups are therefore suitable for hot drinks with temperatures up to approximately 90°C. The temperature of the filling of the single-walled cup should not exceed 100°C at the time of filling and will then have to cool down to about 50°C in 60 minutes and to 30°C or lower in 60 minutes. Our single-walled cups are therefore 100% suitable for hot drinks, but double-wall cups have a higher insulation value. These are therefore also very useful as ice cups!
Single-walled cardboard cups are less suitable for alcoholic beverages. Double-walled cups are suitable for this.